Blood Orange bushings are poured from the highest quality American made urethane available. We worked tirelessly with our riders to develop our exclusive Ultra-High Rebound formula to create a bushing that doesn't lose its uniform leaning properties, which is essential for maintaining stability while holding turns at high speeds. Our bushings are available in three shapes and 5 duros to completely customize the feel of your ride.
Made from high quality American urethane
Come in Cones, Barrels, and Wedges
Each shape comes in 5 duros, 80A, 83A, 86A, 89A, AND 92A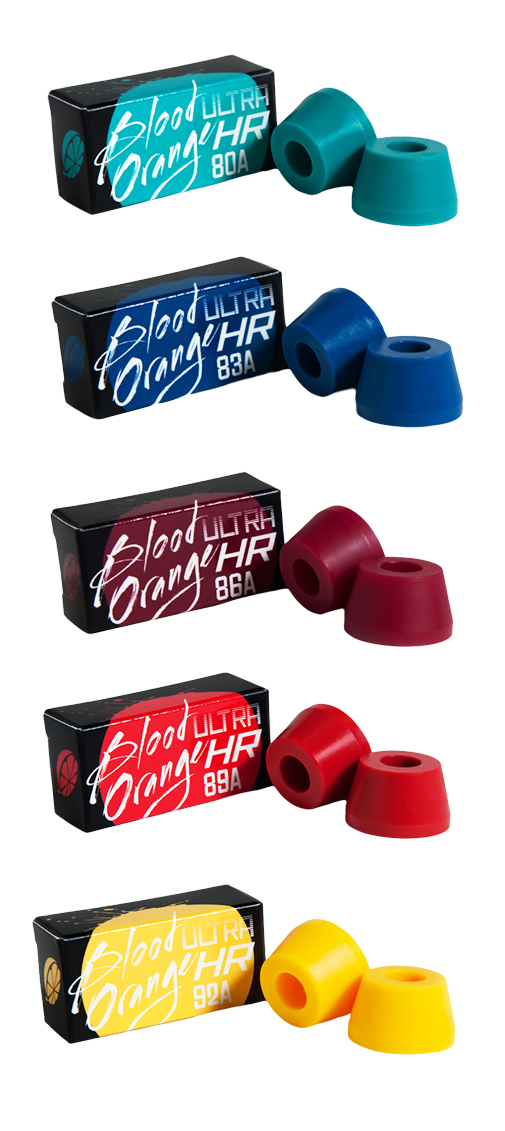 Cone bushings are the most responsive shape in the Blood Orange lineup. This bushing shape is designed for riders looking for fast, agile turning and quick pumping. The trimmed design of the cone offers less resistance against the truck while turning, which gives the rider access to the full turning capabilities of the truck they are riding.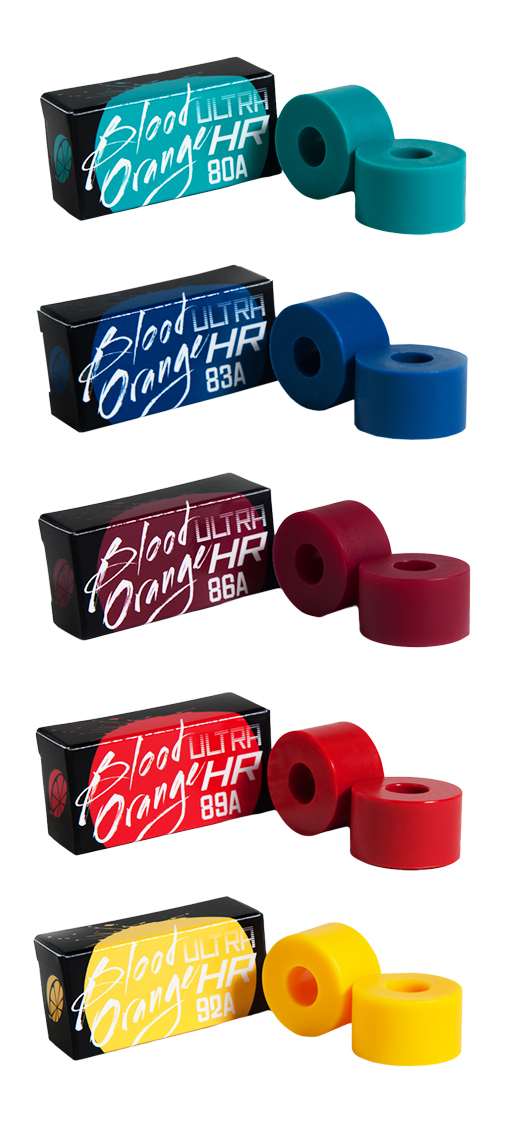 Our barrel bushings provide a perfectly balanced ride in terms of lean, stability, and resistance. Most downhill riders pushing their skills for bigger thrills look toward our barrel bushings when customizing their setups. Mixing and matching different duros provides riders with the best all around feel when looking for increased stability while still allowing a good amount of lean.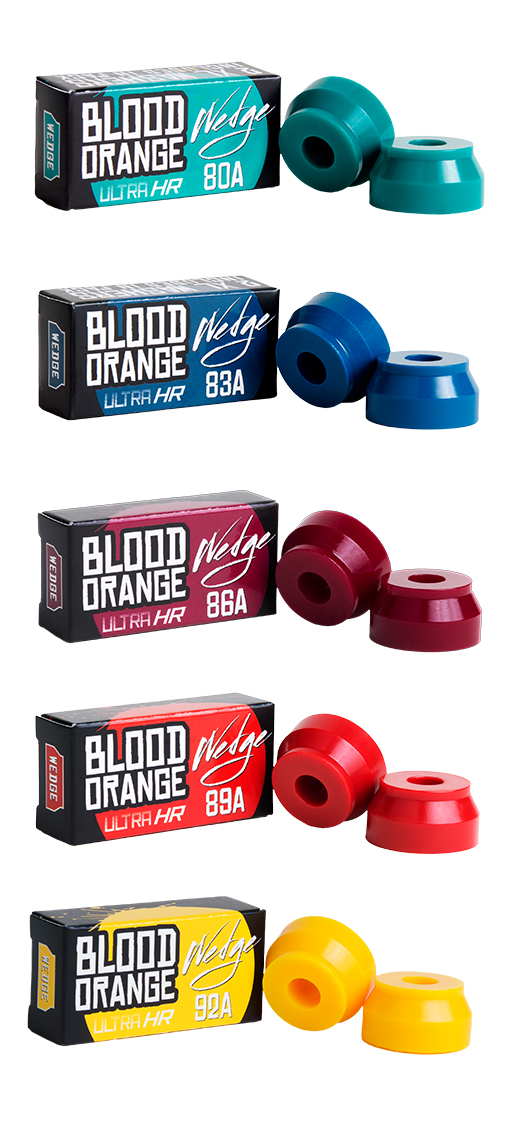 Developed for riders pushing the limits of freeriding, The Wedge bushing offers the most stability at high speeds when compared to the rest of our lineup. Wedge bushings provide increasing resistance as the rider progresses through a turn, providing a uniform lean and a rapid return to center. For those of you looking to push the speed limit while maintaining a predictable feel at ever increasing velocities, this is the bushing you're looking for.