Caliber Truck Co. has just dropped a new video featuring team rider Alicia Fillback! There's newest edition of the "Random Thoughts" shows just how heavy Alicia's freeride game is. Give it a watch!
The GRADE Video Premier Tour Schedule has been released today! If you live near any of these locations you're stoked! There will be free drinks, food, and music at every premier, so swing by and come party with us as we roll tape on the best video we've ever seen!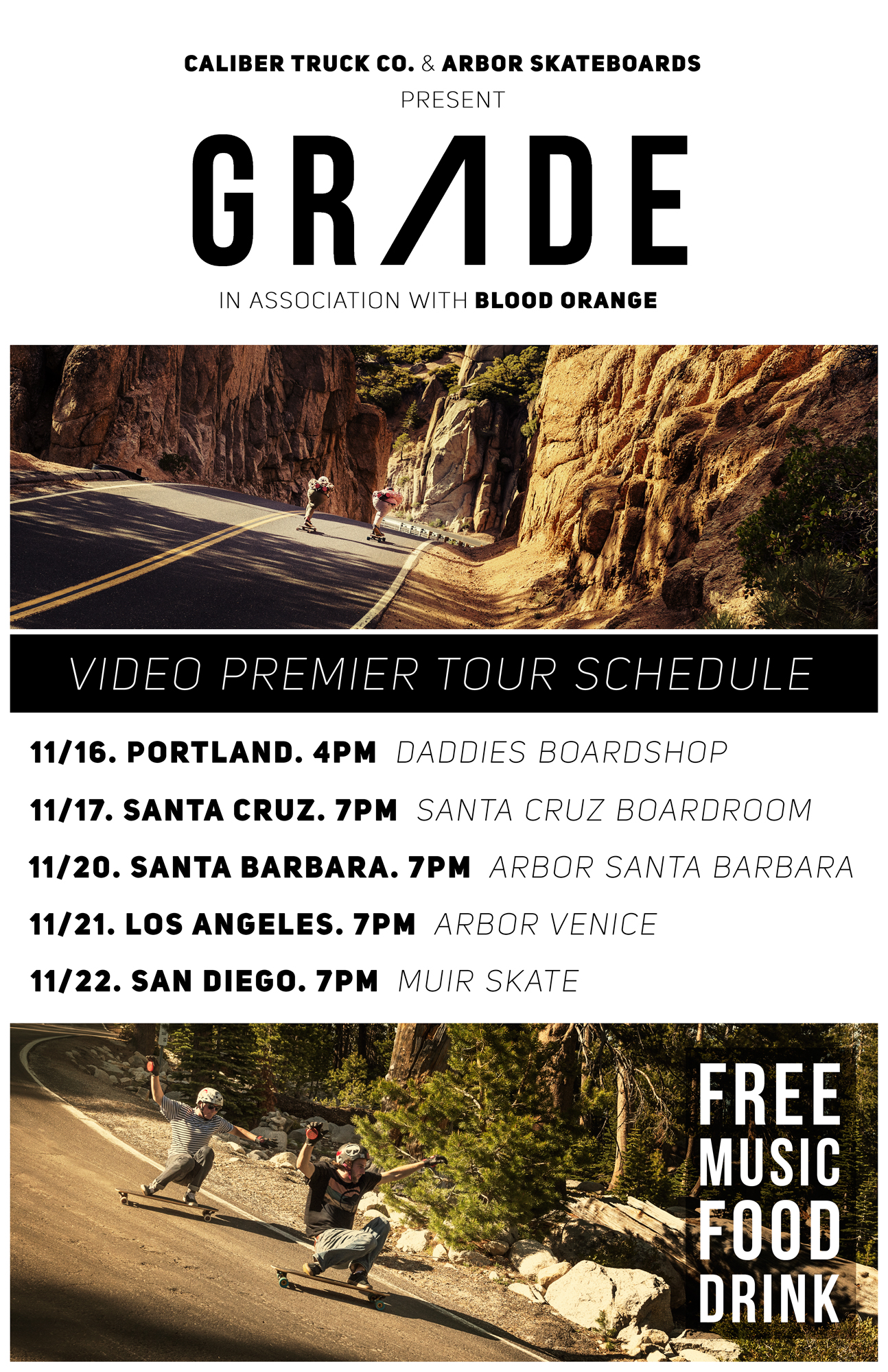 We're proud to present the GRADE Official Trailer! A Caliber Truck Co. and Arbor Skateboards – in association Blood Orange – Production. Starring Liam Morgan, James Kelly, Tyler Howell, Brandon Tissen, and Jordan Riachi! The full-length will be dropping later this month!