We couldn't be more hyped to announce the release of the new Alpine Series wheels!
The Alpine Series is designed for high-speed lines and predictable drifts without sacrificing traction. With expert input from our team riders, wedeveloped our exclusive Mountain Pass Formula (MPF) to provide the ultimate downhill wheel for the days you just feel like going fast. We modified our proven core design to increase support throughout the wheel, which promotes high roll speeds, even wear, and a consistent feel!
Check out your favorite retailer to pick up a set!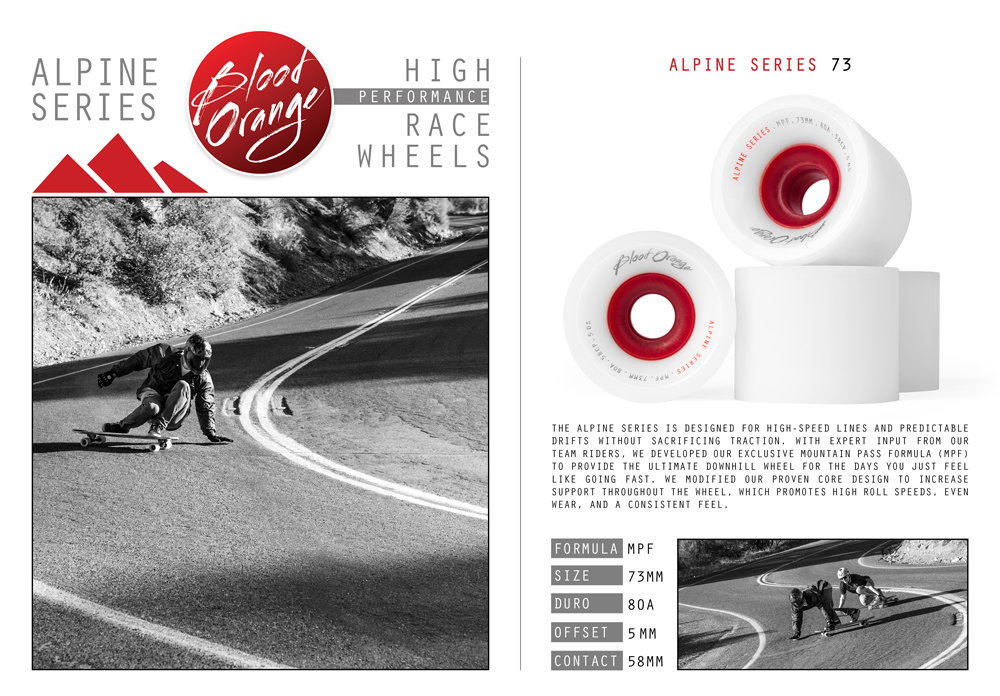 Recently Joey Nickell traveled to the West Coast to slay some well known gems with his distinct East Coast style. Tom from Santa Gnarbara busted out the cameras to capture the action! Check out this kids smooth and clean style!
Team rider Alicia Fillback teamed up with Arbor Skateboards to bring us this sick edit! Alicia is a powerhouse in downhill skateboarding, and one of the hardest working individuals in the scene!